Building Cost Estimator
With over 30 years of experience in the building and construction industry, the team at Estimating Australia has been involved in all aspects of design, construction, marketing and business management. Manage your building projects more effectively, increase your profits, and build up your business with our building cost estimating services.
Are you looking for a building cost estimator to secure the success of your project? Our team of experienced professionals are ready to prepare your building cost estimates to assist you in keeping your next building project on budget.
CALL TODAY ON TO FAST-TRACK YOUR PROJECT!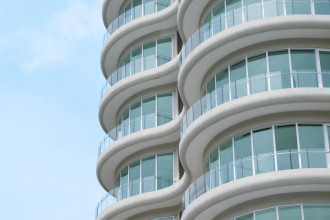 Experience Makes the Difference
While there are many online construction estimators out there offering reasonable prices and short turnaround times, you must be aware that experience does make a difference in the quality of the end result.
Combining experience, commercial intellect, and the right tools is what makes the formula for successful, repeatable quality cost estimates. Cost estimating shouldn't be underestimated, it is not just numbers, but it is both a science and an art. It requires an experienced team that is structured and disciplined to provide a high-quality cost estimate that will bring value to your project, resulting in savings and increased profits.
From residential projects to significant buildings, at Estimating Australia, we are confident that we can help you keep track of your active projects' costs and estimate the costs for your future projects at the tendering stage. Share with us your specific needs and labour rates for homes, commercial, civil or infrastructure projects, and we will adapt our estimates to meet those needs.
At Estimating Australia, we are proud of our multi-skilled team who have provided streamlined processes to ensure the success of numerous projects for well over 30 years. We are ready to share our valuable experience to make your project a complete success.
If you are looking to outsource your building cost estimates to improve your understanding of every factor within your project, you can rely on us!
Free up your time. Ensure a wise use of your available budget. Start your project confidently.
FAST PROFESSIONAL BUILDING ESTIMATES
At Estimating Australia, we can offer you fast turnarounds that suit your project's needs and ensure that you can start the project and complete it on schedule. If you need a quick but high-quality building cost estimation, call us today, and we will provide you with a completed estimate within 48 hours for an additional fee.
Accurate construction costs, on time, every time.

Save yourself money, time and stress.

Highest quality results.
Our building cost estimates are tailor-made. You can trust that our team will deliver an accurate and reliable construction cost estimate right on time. At Estimating Australia, we take pride in our proven record of exceptional attention to detail.
Rest assured that we will approach your project with the goal of giving meticulously accurate results.
WHAT SERVICES DO WE PROVIDE?
Our team of skilled and experienced building cost estimators provide a comprehensive range of services to suit your needs and budget.
Residential construction estimating

Civil construction estimating services

Commercial construction estimating services

Project scheduling services

Preliminary estimates

Takeoffs

Bill of quantities
Call us on to learn how we can help you increase the success of your construction project.
TOP OF THE CLASS CONSTRUCTION ESTIMATION
Did you know? Our team at Estimating Australia is the #1 rated building cost consultancy firm in Australia. We have partnered with some of the industry's leading construction companies to ensure the success of some of Australia's most remarkable projects.
Complete your project on time with our streamlined services.
Our service is completely done online. So stay safe while you stay productive and in control of your project. Servicing all of Australia, our team is ready to analyse and evaluate your construction project costs, giving you the data you need to bring your project to a successful end. Are you prepared to discuss your project with the industry's most respected building cost estimator? Call us today on 1300 944 122.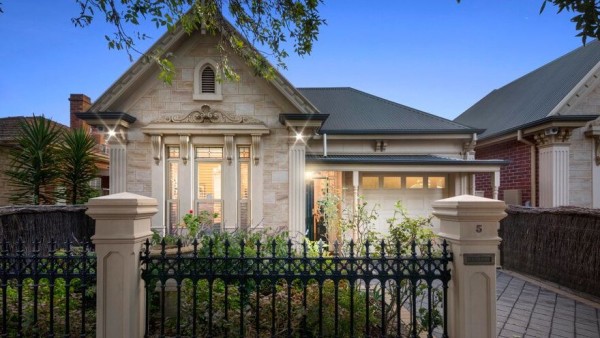 WHAT IS THE COST OF A CONSTRUCTION COST ESTIMATION SERVICE?
Visit our estimating rates page to use our estimating rates calculation form, which you can use to get a preliminary estimate of our services. This initial estimate gives you a good idea of the cost for your construction cost estimates. Of course, the prices may vary after getting the details of your project, so give us a call on 1300 944 122 for a detailed fee proposal.
Remember that no matter the cost of our estimation services, that cost will turn into savings and later on profits for your projects. Hence, it is a valuable investment you should consider.
THE BEST ONLINE BUILDING COST ESTIMATOR IN ALL OF AUSTRALIA
At Estimating Australia, we have the expertise, construction insights, and industry experience to handle any type of project. You can see residential apartments, storage developments, townhouses, retaining walls, warehouse developments, eco-friendly green homes, and residential extensions among our recent projects.
We provide you with the accurate data and clarity you need to make educated decisions, thanks to our highly-detailed building cost estimates and takeoffs.
Make the most of your budget with our estimates. Our comprehensive understanding of modern construction methods includes plastering, painting, tiling, carpentry, flooring, shop-fitting, glazing, office fit-outs, joinery and gyprock.
Our team is highly proficient at using top of the line estimating software that will allow you to compete to win tenders on competitive jobs, thanks to our class-leading documentation.
Our team is passionate about what they do. We share your same desire to succeed in your project.
Our objective is to help you make the most of your budget, increase your profits, secure tenders, and complete your construction projects successfully. This dedication has enabled us to acquire the reputation of the premier building cost estimation team in all of Australia.
Offices
100% ONLINE
P: 1300 944 122
Call to arrange an online meeting.
Our Estimators are 100% Local,
With a long history of experience in
your industry, we know YOU.
Head Office / Administration
Brisbane
Postal Details
Suite 279 /
4/16-18 Redland Bay Rd
Loganholme
QLD 4129
All Enquiries
P: 1300 944 122
Sydney
Postal Details
Suite 279 / 377 Kent St
Sydney
NSW 2000
All Enquiries
P: 1300 944 122

Melbourne
Postal Details
Suite 271 /
439 Little Bourke St
Melbourne
VIC 3000
All Enquiries
P: 1300 944 122