Australia Wide Construction Cost Estimating Service
01.
Construction Cost Estimates
At Estimating Australia, we provide cost effective Construction Estimating Services for the Building and Construction Industry. If you need an expert cost estimator for a new home, renovation, extension, commercial or civil project. Our team of dedicated, professional estimators will assist you each step of the way. We have the experience you can trust to help make your project successful. Don't take our word for it, look at our testimonials page or check our rates and see why so many builders keep coming back.
02.
Australia Most Experienced Estimators
With over 30 years of experience and 5 Star Reviews within the building and construction industry, we provide estimating services that you can trust. With vast experience in all aspects of design, construction and business management, we can assist you with all your construction estimating needs. We haven't remained as Australia Most Trusted Estimating Service without knowing how to look after our customers. Find out what we can do for you and your business. Call us today!
03.
Building Estimate Solutions
We aim to provide a complete estimating solution for your building needs, and we adapt our building cost estimates to suit your business. We take the time to listen and understand your project fully so that we can tailor-make an estimating solution that will be just right for your project. Our highly experienced team can provide accurate construction costs, on time, every time, that will save you money, stress and ensure you get the results you are after. Don't wait, send us your plans now!
04.
Fast Professional Building Estimates
There are plenty of online estimators offering budget estimates and a short turnaround. But we believe estimating should be much more than that. That's why we offer a professional solution and we never settle for less than the highest quality in customer service and satisfaction. Need your estimate FAST? Consider our Priority Turnaround Service. For a small additional fee we can get your estimate completed within as little as 24 - 48hrs. Call us now to find out how!

05.
COVID 19 Update
The COVID-19 pandemic has significantly affected life as we know it. Safety is our first priority at Estimating Australia. We are in a fortunate position to be able to continue to run our business remotely with minimal impact. We recognize that this is a challenging time for all, and we remain deeply committed to the safety of our team members and their families, customers, and communities. We will be available to communicate with our customers at any time, either by phone or video conferencing, ensuring we continue to serve your needs as best we can during these unprecedented times. I hope you and your families stay safe and well. And please remember, we're here to help.
06.
NEW - Project Scheduling Services
Estimating Australia is proud to announce that we now offer project scheduling services using Construction Management Schedules or Gantt Chart Timelines. A cost estimate is an integral part of any project, but ensuring the time frames that each project requires is equally essential. Missing project deadlines means unhappy clients and unprofitable projects. If you need to highlight critical paths or ensure you can reach project deadlines, Estimating Australia has the specific knowledge, skills, and experience to assist your company in increasing your efficiency and completing your projects on time and within budget. Call us today to find out more.
Get In Touch
Who is Estimating Australia
Who
We Are
We have over 30+ years of experience in the building and construction industry. During that time we have worked in many aspects of design, construction, marketing and business management. With all that experience, we know how to prepare construction cost estimates for your next project. Out-source your building estimating needs and taking away the late nights, stress and frustration. Free up your time to focus on achieving your goal, helping you to build your business and be more profitable.

At Estimating Australia, our team of dedicated professionals can prepare construction cost estimates to assist you keep your next building project on budget. So if you're looking for a construction cost estimator or quantity surveyor, who is willing to go that extra mile to help you achieve success then don't hesitate to give us a call today.
Learn More About Our Construction Estimating Services
Residential - Commercial - Civil - Cost Estimates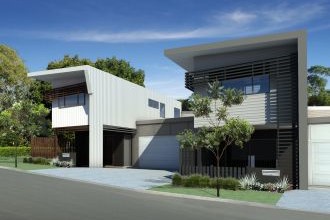 Residential Estimating Services
We offer Residential Estimating Services for Builders.
Renovations

Extensions

Project Homes

Multiple Level Homes

Architectural Homes

Eco-Friendly Green Homes

Passive Sustainable Homes
With our Australia-wide database of price lists, and our experience with residential building we can prepare a fully costed project estimate before any work commences. This gives you peace of mind, knowing that you will have sufficient funds to cover the entire cost of the build. We can also help you source products and sub-contractors at competitive prices. With our help, your project can be completed with as little stress as possible. Read more about our residential building estimates.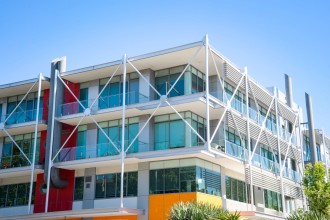 Commercial Construction Estimator Australia
We offer Commercial Construction Estimating Services
Warehouse Developments

Shopping Centers

Storage Developments

Service Stations

High Rise Buildings

Mixed-Use Tenancy Developments

Child Care Facility

Schools Private Public and State
With our experience in all sizes of development projects, we can help you with the tendering process for your Commercial Construction projects. We have access to expert knowledge and can solve any problem you are faced with, no matter how large. Read more about our commercial construction estimates.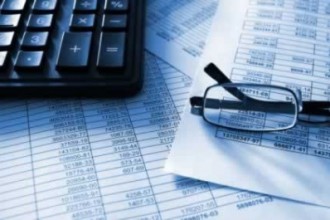 Civil Construction Estimates
We offer Civil Construction Estimating Services
Bulk Earthworks Packages

Major & Minor Roadworks

Small Lot Developments

Retaining Walls

Bio-Retention Basins

On-Site Detention Systems

Water Infrastructure

Sewer Infrastructure

Electrical Infrastructure
With a Dedicated Civil Engineering Professional on staff, we have experience in all aspects of Civil Construction from small to large developments, and we will tailor a solution to suit your specific needs. Read more about our civil construction estimates.
Offices
100% ONLINE
P: 1300 944 122
Call to arrange an online meeting.
Our Estimators are 100% Local,
With a long history of experience in
your industry, we know YOU.
Head Office / Administration
Brisbane
Postal Details
Suite 279 /
4/16-18 Redland Bay Rd
Loganholme
QLD 4129
All Enquiries
P: 1300 944 122
Sydney
Postal Details
Suite 279 / 377 Kent St
Sydney
NSW 2000
All Enquiries
P: 1300 944 122

Melbourne
Postal Details
Suite 271 /
439 Little Bourke St
Melbourne
VIC 3000
All Enquiries
P: 1300 944 122