Preliminary Cost Estimates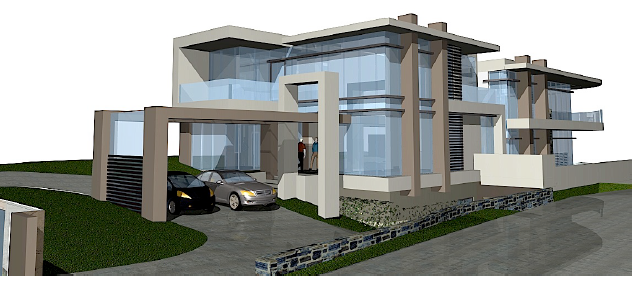 Preliminary Cost Estimates
What is a Preliminary Building Cost Estimate?

CALL TODAY ON TO TALK TO OUR CONSTRUCTION COST ESTIMATOR
If you are planning to build or renovate and are unsure of what the total cost might be, a preliminary estimate is a way to ensure that you can afford your project before you spend too much money on documentation.
Who might need a Preliminary Building Estimate?
Anyone who is at the early stage of construction may find a preliminary building estimate useful.
If you can answer yes to one or more of these questions, then you need a preliminary estimate!
Are you an Architect or Building Designer?

Are you a Residential Builder?

Are you an Owner Builder?

Do you or your clients have a tight budget to work with?

Are you construction plans at sketch or early design stage?

I dont have full construction drawings yet.

Do you know what the construction cost of the design is going to be?

Have you or your clients considered the hidden costs of building?

Don't worry, the team at Estimating Australia has many years of real-world experience in design and construction. This means that we can assist architects, building designers, small builders and owner builders, by providing real world building cost on preliminary designs and preliminary sketches. This can save valuable time and money by ensuring the design under consideration can be built for the budget available.
WE ARE READY TO ANSWER YOUR QUESTIONS ABOUT A PRELIMINARY BUILDING ESTIMATE, CALL US ON TO GET STARTED
Explore our range of services today:
We apply standard building practices to arrive at a preliminary estimate, taking into consideration location, current building costs and labour rates. Once we have completed the estimate, then it can be used to make changes to the design or project as necessary. Once a full set of plans are complete a full estimate can be completed and used to 'shop' it around to various suppliers or builders. Either way it is a win - win for everyone.

Do you have project that you need assistance with?

Call us or, email us a set of plans to info@estimatingaustralia.com.au

Areas we Service;
Brisbane - Sydney - Melbourne - Adelaide - Perth - Darwin and anywhere in between!

Offices
100% ONLINE
P: 1300 944 122
Call to arrange an online meeting.
Our Estimators are 100% Local,
With a long history of experience in
your industry, we know YOU.
Head Office / Administration
Brisbane
Postal Details
Suite 279 /
4/16-18 Redland Bay Rd
Loganholme
QLD 4129
All Enquiries
P: 1300 944 122
Sydney
Postal Details
Suite 279 / 377 Kent St
Sydney
NSW 2000
All Enquiries
P: 1300 944 122

Melbourne
Postal Details
Suite 271 /
439 Little Bourke St
Melbourne
VIC 3000
All Enquiries
P: 1300 944 122