What is a Construction Estimator?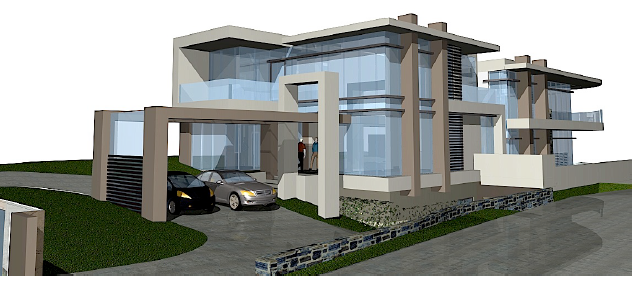 What is a Construction Estimator?
A construction estimator is a professional who prepares cost estimates for construction projects. The estimator assesses the costs associated with the project and provides an estimate for the cost. These could include a new home, extension, renovation, commercial or civil projects.
As construction projects become more complex and the cost of construction supplies increases, the need for accurate cost estimates is crucial. Construction estimators are a valuable asset to any project, providing essential expertise and knowledge to ensure that costs are accurately calculated, and projects remain within budget.
Construction estimators can provide valuable insight into the areas of a project that require the most attention. They can also help to simplify the process of budgeting for a project. This helps construction professionals to avoid the time-consuming process of manually calculating the costs associated with a project.
Estimating Australia has over 30 years within the building and construction industry. We have a wide range of experience in all aspects of design, construction and business management. Contact us today for a reliable, high-quality construction estimate.
How do I choose a construction estimator in Australia?
Choosing the right construction estimator is a critical decision for any project. A reliable and experienced estimator can save money and time and make the entire construction process smoother. The right estimator will give you the confidence that your project will be completed on time and within budget.
Here are the key things to look for when selecting a construction estimator.
Look for an estimator who has extensive experience in the construction industry. Construction estimators need to understand technical documentation and have knowledge of building codes and regulations. They also need vast experience in different types of building materials and construction methods.

Choose a construction cost estimator who is up-to-date with the latest technology. Technology has revolutionised the building industry. It is constantly evolving, and construction estimators need to be knowledgeable about the latest software, platforms and tools. This ensures the cost estimator is aware of the latest industry trends and techniques and can provide accurate estimates.

You should look for a construction estimator who has desirable qualities. These could include reliability, honesty and responsiveness. Time is of the essence in a building project, so you need an estimator who will respond to your questions and queries promptly. They should have strong analytical skills and be methodical. It is also crucial that they have good communication skills and work well under pressure.
By using these criteria as a guide, you can make an informed decision when selecting the right construction estimator. Choosing a reliable and experienced building estimator is essential to the success of your project. It will ensure the project is completed within budget and on time. If you would like to speak with a construction estimator with over 30 years in the building and construction industry, call Estimating Australia today at .
What qualifications should a construction estimator have in Australia?
To become a construction estimator, you need to have a relevant degree in building and construction estimating, engineering or construction management. If the estimator is working in the construction industry, they must go through safety induction training and be issued with a Construction Induction Training Card. According to the jobs and Skills website, the training has to be conducted by registered training organisations authorised by WorkSafe.
Additionally, they should have extensive knowledge of estimating software, the ability to interpret architectural and engineering drawings and a working knowledge of construction regulations. Many construction estimators also possess certifications in quantity surveying or a related field.
How accurate are construction estimates in Australia?
Construction estimates in Australia can vary in accuracy depending on the type of project, the scope and complexity of the project and the quality of the estimator. The Construction Industry Training Board (CITB) has developed several best practices for creating accurate construction estimates.
According to a research study in 2008, it was found that pre-tender building costs are more often overestimated than underestimated. It also concluded that the majority of survey respondents were dissatisfied with the accuracy of estimates in the industry. Thankfully, estimates have improved since then.
Some industry experts say construction companies with reliable data can expect their construction estimates to be within a 5-10% range. This increases to 15-20% for smaller projects. The reliability of the construction estimator will greatly affect the estimate. This is why it is crucial to work with a construction cost estimator who has a proven track record and vast experience.
What factors does a construction estimator consider when preparing an estimate in Australia?
A construction estimator must consider various factors to ensure that the estimate is as accurate as possible. These factors include:
The scope of the project: This includes the type of project to be estimated, the size and complexity, materials and labour.

Labour costs: Labour costs include calculating how long the project will take to complete and then translating that into labour costs. Including hourly rates, overtime, number of workers and additional costs such as travel and lodging.

Materials & equipment: This could include concrete, lumber, steel and other materials. In addition, any specialized tools and machinery that might be required for the project.

Site conditions: A cost estimator has to take into consideration any environmental or safety factors that may need addressing.

Scheduling: This includes the estimated time needed to complete the project as well as any delays that may occur.

Unforeseen costs: Construction projects can be unpredictable, and an estimator has to factor in unexpected costs that may arise. This could be due to delays due to weather or illness or the need to purchase extra materials or equipment.
Once all these factors are taken into consideration, an accurate cost estimation is possible. This will help to ensure the construction project is a success and help keep costs to a minimum.
Estimating Australia has over 30 years of experience in the building and construction industry. We are the number one rated building cost estimate firm in Australia. We provide tailor-made construction estimates and have a proven track record of accurate estimates. Our five-star google reviews give testimony to our satisfied clients. If you want the best and don't want to settle for the rest, give us a call today at .
Offices
100% ONLINE
P: 1300 944 122
Call to arrange an online meeting.
Our Estimators are 100% Local,
With a long history of experience in
your industry, we know YOU.
Head Office / Administration
Brisbane
Postal Details
Suite 279 /
4/16-18 Redland Bay Rd
Loganholme
QLD 4129
All Enquiries
P: 1300 944 122
Sydney
Postal Details
Suite 279 / 377 Kent St
Sydney
NSW 2000
All Enquiries
P: 1300 944 122

Melbourne
Postal Details
Suite 271 /
439 Little Bourke St
Melbourne
VIC 3000
All Enquiries
P: 1300 944 122